KMWA have a commitment to serve the Medway Muslim community for their community needs. We are ready to facilitate these activities for the community.
We Asked
We are reaching out to you to discover what is in real need for the community, and what services that you want us to provide for you. The community was asked to indicate their needs and these results indicate their needs.
KMWA survey Results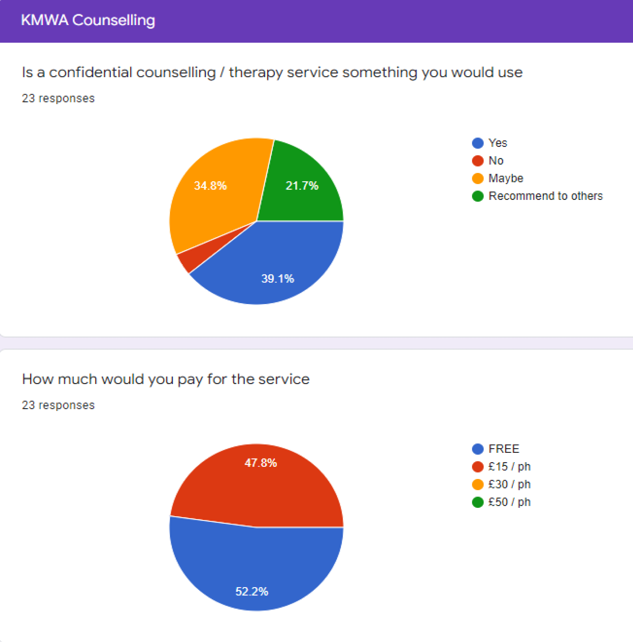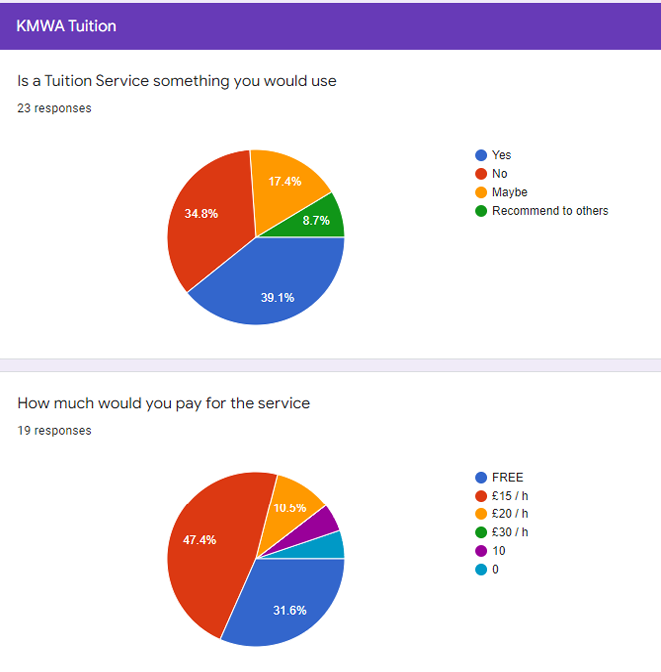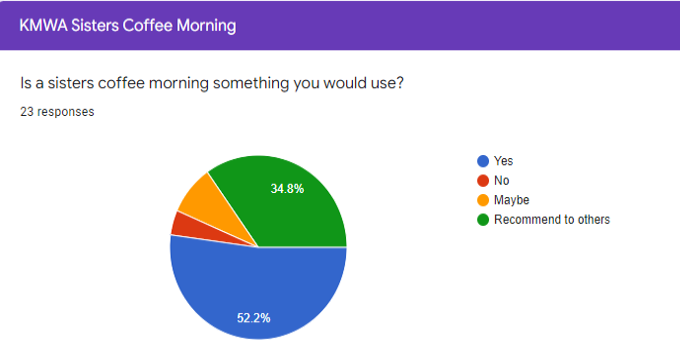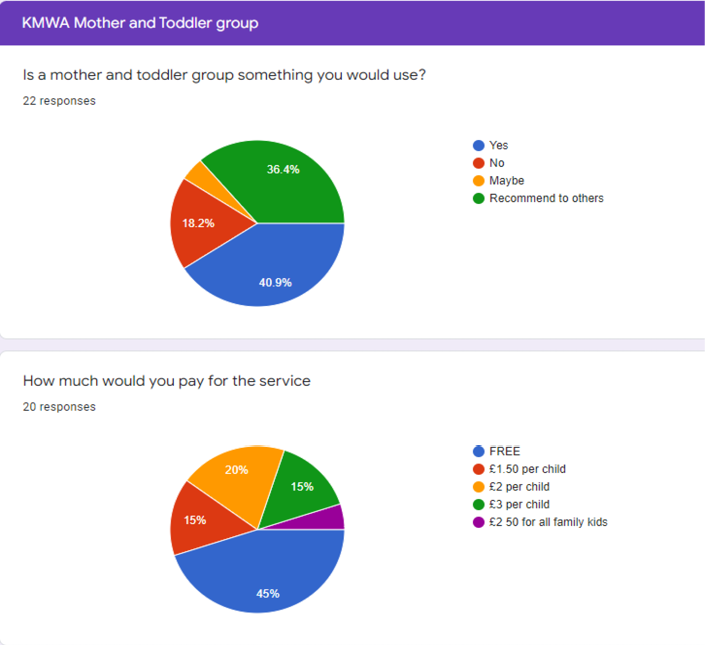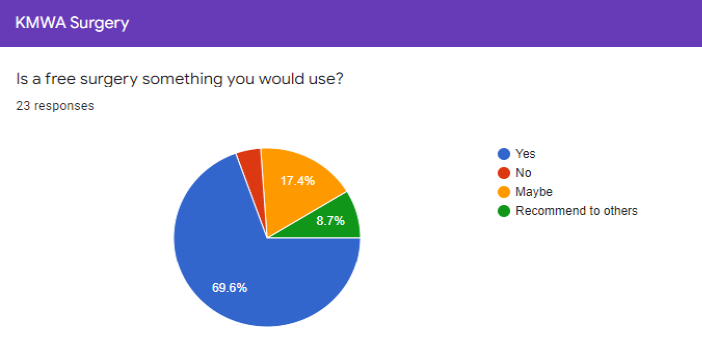 Survey Summary
From these results we can clearly see that there is a demand for additional services for KMWA to provide.
Confidential Therapy/ Counselling services.
Having good mental health of our community allows the space for everyone to function at a more productive level.
Totalling up the number of people who would use it or recommend someone to use it comes to over 60% of respondents.
KMWA Surgery
Having someone to turn to when you are in trouble is the cornerstone of the surgery and a whopping 70% of respondents would love to come to a regular surgery at the Mosque.
Sisters Events
With sisters of the community totalling up to 50% of the population, they are the backbone of our community and they will nurture the future attendance of the Mosque.

We surveyed the demand for a number of activities for sisters for coffee mornings, and mother and toddler groups and there was significant demand for these.