June 17, 2022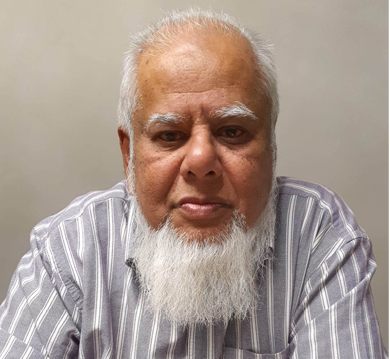 Q What is your favourite story from the Quran?
I really enjoyed the story of Ibrahim (AS) when he destroyed the idols because of the way they he (AS) got the elders and the leaders of the community to their logic to the problem presented to them to question why they are committed to worshipping something that wouldn't benefit them.
Q What is your role as a trustee?
I am the Chairman of KMWA
Q What have you been most passionate about within KMWA?
I am most passionate about the work done to get the mosque build to this stage, all the way from inception to the current state. I am also glad I was involved with establishing a successful sisters circle at the mosque.
Q What is your 5 year Vision for the Gillingham community?
I see in 5 years that we would have a fully united community, and be able to fully support and welcome every nationality into the fold of the mosque. I am also working towards developing a number of Hafiz from within the Gillingham madrassa within 5 years.
Q Where can KMWA improve in supporting the community?